The America's Center Convention Complex Expansion Receives Financing Approval
Read the original press release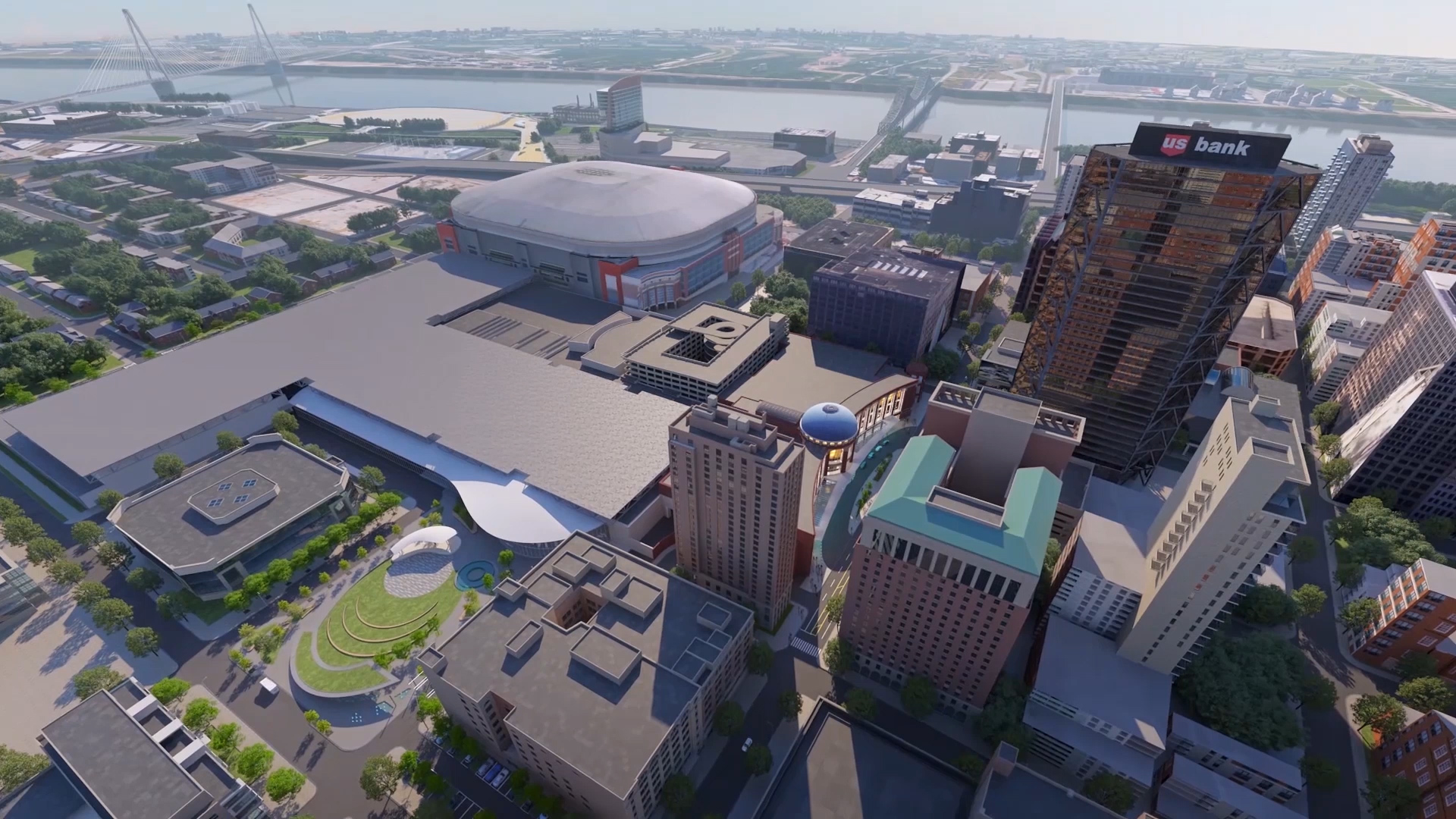 ST. LOUIS (August 26, 2020) – On Monday, August 24, the AC Next Gen Project, which will update and expand the America's Center Convention Complex in downtown St. Louis, received approval for $105 million in bonds. This approval comes from representatives of the St. Louis Municipal Finance Corporation's board of directors, St. Louis Mayor Lyda Krewson, Comptroller Darlene Green and Board of Aldermen President Lewis Reed after a four-month long delay due to the current pandemic.
"In a year when our St. Louis area hospitality industry has been devastated by the COVID-19 pandemic, the decision today by the City of St. Louis' Municipal Finance Corporation board to give hope for the future is an incredible gift.", said Kathleen "Kitty" Ratcliffe, president of Explore St. Louis. "It means we can begin the work that will improve the America's Center Convention Complex to make it competitive for the business of the future.  In the meantime, once final design work is completed, businesses and residents in our region who work in the construction trades will have a lot of work to do!  We couldn't be more pleased."
The expansion of America's Center will help secure its place as an economic and employment driver for the region. Its growth has never been more urgent as tourism capitals across the country make large investments in their convention centers – driving increased tourism, meetings and hospitality to their communities.
"The AC Next Gen Project perfectly positions St. Louis' front door for the future," said Mayor of St. Louis, Lyda Krewson. "This, along with other developments including new hotels, upgrades to existing hotels, attractions, restaurants, and the great advancements throughout our region, completes the convention package."
The AC Next Gen Project will be funded by existing hotel and restaurant tax payments. In addition to the $105 million in bonds from the city, St. Louis County has also approved an equal contribution to the project. There will be no new tax on local residents, as this hotel tax is only paid by people staying in area hotels.
The total cost of building the AC Next Gen Project is estimated at approximately $175 million and currently includes the following elements, as well as several other improvements.
Addition of 92,000 square feet of highly usable exhibit space, which changes the exhibit hall layout of the Complex allowing the facility to host larger events.
A 60,000 square feet signature multi-purpose ballroom and meeting area with 20,000 square feet pre-function event space for clients, positioning St. Louis dominantly in its competitive set.
22,000 square feet of new support space to improve service access to current and new exhibit halls and ballrooms.
The construction of 26 new loading docks and renovation of existing 12 docks that will all be enclosed to enhance access and aesthetics of the building and surrounding areas.
An outdoor pavilion to serve the needs of convention attendees and improve the convention center district ambiance for residents and area workers as well.
Refurbishment of the central Washington Avenue entrance, which serves as St. Louis' front door for the hundreds of thousands of event attendees who visit the Complex.
The Dome will remain a flexible multi-purpose venue for meeting planners and other clients hosting large-scale events and activities.
A video detailing the preliminary AC Next Gen project is available here.
Comptroller Darlene Green added, "Although the pandemic is not going away soon, we know as a nation we will overcome it. Businesses will rebound, and tourism jobs and conventions will come back. We must plan for a positive future for the working families in our region, and America's Center is part of that future."
About Explore St. Louis:
Explore St. Louis is the driving force behind St. Louis' $5.8 billion convention and tourism industry, the official destination marketing organization of St. Louis City and County and operator of the America's Center Convention Complex. For more information, visit www.explorestlouis.com.
# # #